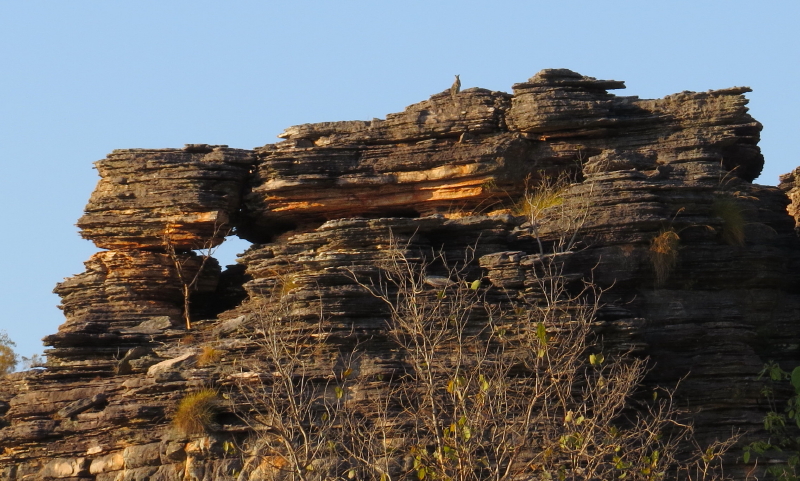 It was HOT, considerably warmer than to be expected at this time of the year; in Kakadu National Park, Pine Creek and Katherine, temperatures reached 39 degrees Celsius every day, overnight temperatures did not fall below 25 degrees. Although bird/wildife watching hours were thus limited, we saw many interesting animals.
Northern Rosella (Platycercus venustus):

male Crimson Finch (Neochmia phaeton):
Fogg Dam and the nearby  rainforest were particularly  rewarding, with many different waterbirds, honey-eaters, flycatchers and raptors along the dam wall and several rainbow pittas in the adjoining monsoon forest.
Forest Kingfisher (Todiramphus macleayii):
Letter-winged Kite (Elanus scriptus):
female Broad-billed Flycatcher (Myiagra ruficollis):
Rainbow Pitta (Pitta iris):
Birdlife around Kakadu National Park's wetlands was reliably abundant.
Glossy Ibis (Plegadis falcinellus):

Comb-crested Jacana(Metopidius gallinacea):
Long-tailed Finch (Poephila acuticauda):

on the lookout: Short-eared Rock Wallaby (Petrogale brachyotis):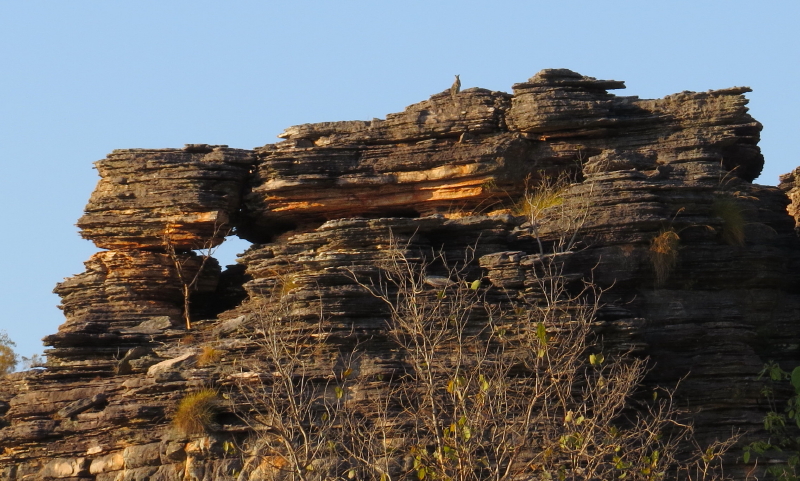 Chestnut-quilled Rock Pigeon (Petrophassa rufipennis):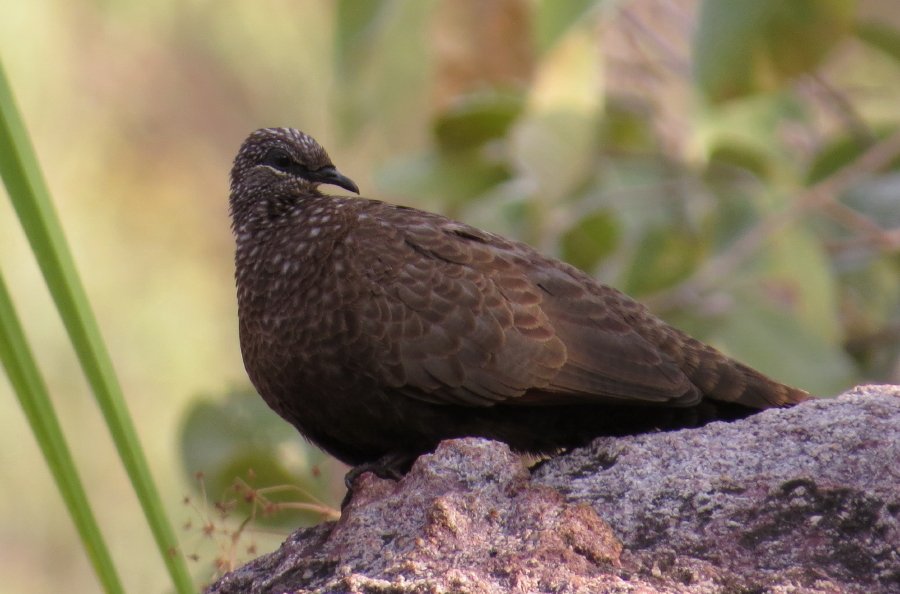 Banded Fruit-Dove (Ptilinopus cinctus):


Kakadu's  savannah woodlands, presumably under a regime of selective patchwork burning, looked severely charred and appeared to be burned indiscriminately everywhere and every year, with the exception of the areas around the major rock art sites. We would like to see evidence that this is beneficial to flora and fauna!
Yearly burnt: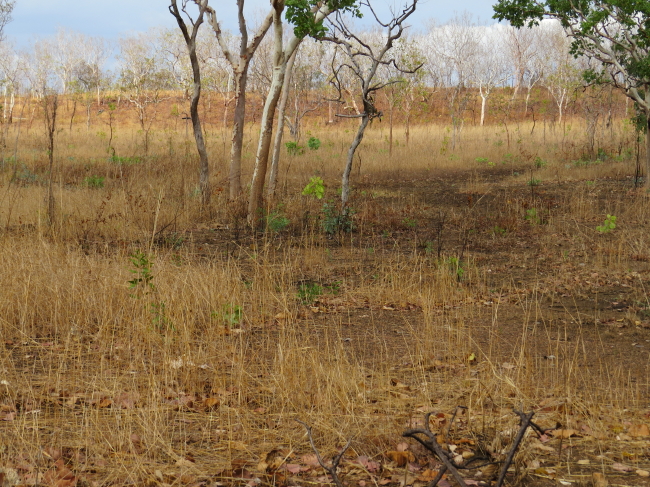 Severely burnt:

Highlight of our trip was a close encounter with a jet-black male Black Wallaroo (Macropus bernardus), a shy, very muscular species of kangaroo endemic to the sandstone country of western Arnhem Land. Unfortunately, there is no photograph, we were trying to cool off in a creek, camera high and dry out of reach.
male Hooded Parrot (Psephotus dissimilis) at Pine Creek:
Black Kites (Milvus migrans) on a lamp-post in Katherine:

Cassowary update:
back home in Kuranda, our male cassowary and the new female are still together, "Missy" is visiting every now and then, and the juvenile seems to have disappeared.