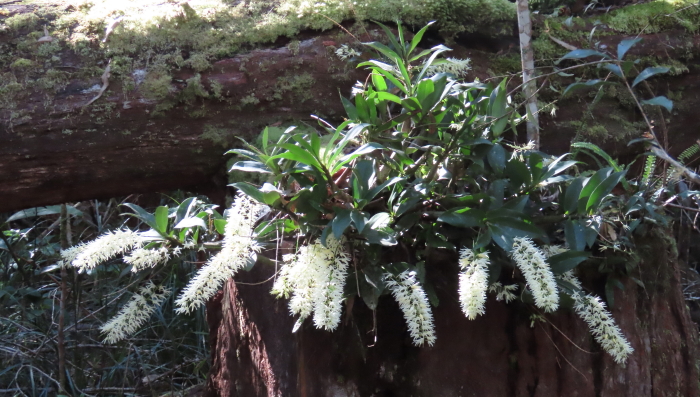 September is a good month for orchids.
Several species are flowering now. From the tiny Caterpillar Orchid (Plexaure crassiuscula) with flowers about 1.5mm small
to the large Oak Orchids (Dendrobium jonesii.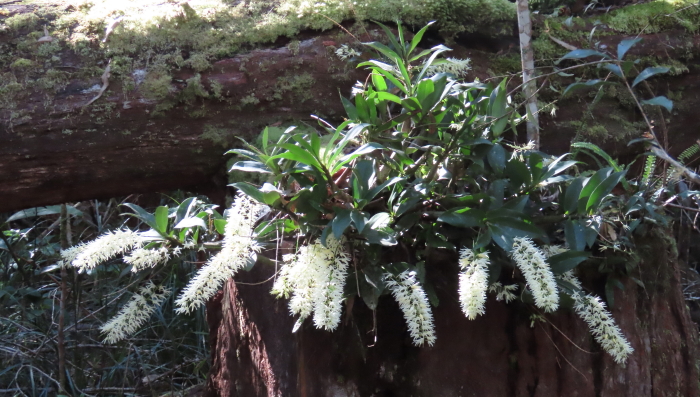 Other epiphytes are the Buttercup Orchid (Dendrobium agrostophyllum)
this Northern Thumbnail Orchid (Dendrobium nugentii)
and this small Common Snake Orchid (Bulbophyllum johnsonii syn. Serpenticaulis johnsonii)
Pink Lady Fingers ( Caladenia carnea) are ground orchids, which grow along the drier road verges here
and so is this Northern Sun Orchid (Thelmytra queenslandica).
Someone has already nibbled on this flower! Orchids are tasty, and not just insects, pademelons and possums eat them: yesterday I watched a cassowary pecking at the flowerbuds of a Giant Boatlip Orchid, which was just within reach.
So far, I could identify 19 species of orchids on our property, hopefully more to come!