Cameras, which are motion triggered, might not provide the best of images (unless you spend a lot of money), but they are useful for monitoring wildlife. The images are usually good enough to identify the species.
We have a few scattered on our 52 acre property and the ones near the creeks are especially productive.
Who would have thought that the fruit-dove or the  Grey Goshawk comes regularly for a drink?
Superb Fruit-dove                                                                                                                                              Grey Goshawk
or the Rufous Owl for a drink and sometimes bath in the very early morning.
And we caught a pair of water rats in flagranti!
Water rats, mating and Rufous Owl
The Black Bittern fished this section of the creek for several weeks.
Black Bittern and cassowaries
Echidnas are frequently seen -alas, only by the cameras!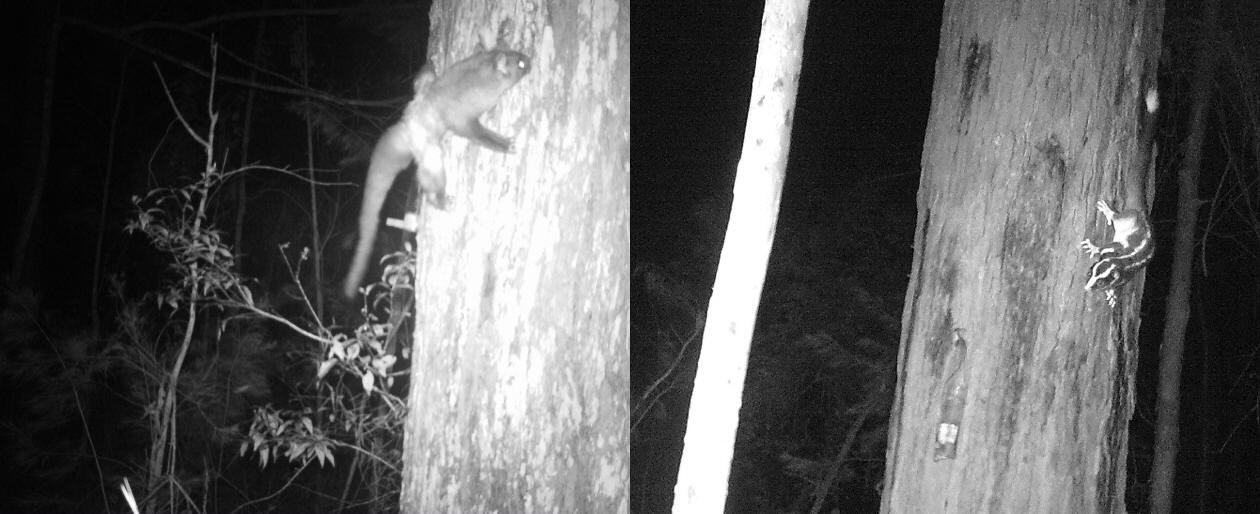 Tree-kangaroos come to the ground more often than you might think!
Swamp Wallaby and Tree-kangaroo
Sometimes an animal takes an interest in the camera 🙂
cassowary