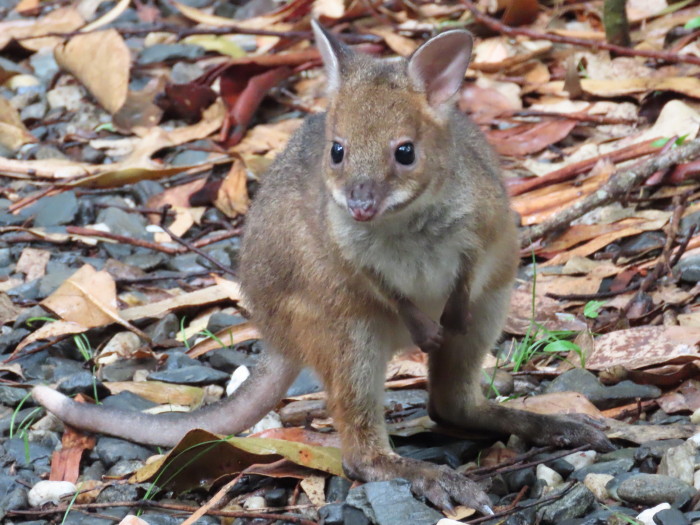 One of our female Red-legged Pademelon's pouch has been getting as big as they can recently, giving the impression that she is sitting on a gym ball.
For a brief moment, the joey actually tumbled out, only to quickly make its way back into the safety of the pouch:
It is not so easy to fold those long legs back in!
A few days later, the little one was much more confident, but still staying close to mum.
When a joey first leaves the pouch, it often runs back and forth at full speed, jumping high and is full of energy and, as we think,  joie de vivre.
About the size of a large guinea pig, pademelon babies are very cute!